Monday, November 23, 2015 / by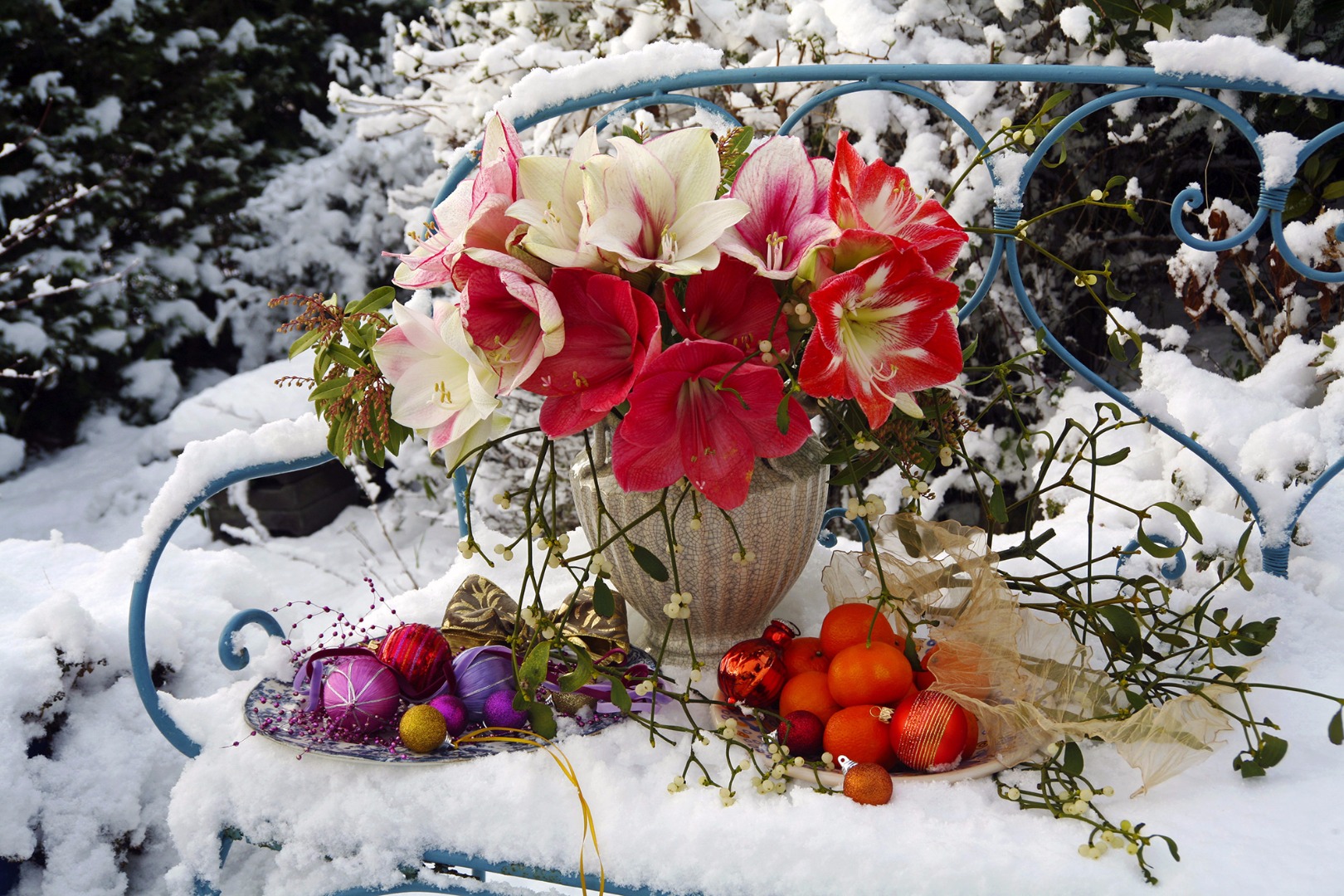 Selling your home in the winter is hard enough without snow.
Add some frozen tundra or gray-brown slush, and you might be tempted to put that "For Sale" sign away until spring, when budding flowers and lush lawns entice buyers on their own. But waiting isn't an option for everyone. If a job transfer or family circumstances have you on a tight timeline, you might be stuck trudging through the wintertime sell.
Don't lose hope—winter can be a fabulous time to sell if you know how to capitalize on the market. High on the priority list: Know how to make your home stand out from all those other sad, cold houses on the block.
Winter landscaping is far from an oxymoron—it's a necessity. Here are some easy solutions to improve the appearance of your snow-covered yard this winter.
Put in the work
Before you throw up your hands and call it a lost cause, remember this: To achieve a winter wonderland of a yard, the most important ingredient is some good old-fashioned sweat equity.
"Simple yard maintenance can go a long way," says Steve Firlit, president of Firlit Landscape Design in Rochester, NY.
If the leaves are still falling, get out your rake; if it's winter, make sure to neatly shovel your sidewalks, porch, and driveway. And don't neglect your bushes and shrubs during the cold months—pruning them occasionally gives the landscape a "tidier, neater look," Firlit says.
"If you're making the effort to sell the house, put in a little bit of elbow grease," he says. "You want to show off your landscaping on the front of the house."
Dress up your garden beds
Your beds may not be filled with flowers, but that doesn't mean they should look dreary. While adding mulch won't help plants grow when the ground is frozen, it will give your garden a visual makeover and help you catch a buyer's eye.
Firlit recommends re-edging your garden beds and giving them a light coating of mulch, covering up dead material and making the landscaping pop.
"It gives the appearance that the planting beds are kept up and neat-looking," he says. "That goes a long way."
Mix in color and greenery
Just because your flowers are dead for the season doesn't mean your home's exterior should be, too.
There are a number of hardy plants that can survive the winter. Some require forethought—shrubs such as the vibrant, red flowering quince need to be planted no later than fall, and the imposing boxwood requires time for growing and shaping. But others, such as Christmas greens, can be found at your local nursery and do well potted on porches.
Firlit suggests trying a seasonal wintertime arrangement. Winter greens such as holly and pine hold their color throughout the winter, which means you won't be rushing out to refresh your plants every time your agent hosts an open house. Intertwine these with colorful fabric from a crafts store and dried flowers to create attention-grabbing arrangements.
"Color makes people feel warm and fuzzy," says Firlit.
(Pro tip: Stop by your garden center shortly after Christmas to get some great deals on seasonal greenery.)
Add lighting
As the days get shorter, lighting up your home's exterior becomes more important. Start with path lighting—which helps with navigation—and build up your lighting scheme to highlight your home's best features.
"If you want the house to pop out from the roadside, temporary lighting can go a long way," Firlit says.
Spotlight obvious focal points, and add small lighting at the bottom of your water features or showstopper trees such as the Japanese maple.
Don't leave your home in the dark, either. If you're lucky enough to have beautiful brick or stone veneer, Firlit recommends soft spotlights to highlight the architectural details. "When you drive by along the road, it'll grab you," Firlit says.
When it comes to winter home sales, any method to attract the attention of prospective buyers is a worthy investment. Lights aren't only a great idea—they're a necessity.
Don't ignore the backyard
After a big snowfall, we're sure you at least try to keep your front yard in order, but when was the last time you took your shovel out back?
If you're trying to sell your home during the snowy winter, this is a vital step. You should even consider hauling out your patio furniture during open houses to help visitors determine how they would use the space.
Sweep off other features, too, such as fountains, decorative paving, or the pool area. Mentioning them in the listing isn't enough—if you want every advantage possible in a difficult winter market, you need to make buyers understand the glory of the home in the spring and summer.
"If there's snow on the ground, it's hard to visualize what's underneath it," Firlit says. "It's one thing to show off the inside of the house, but families with kids or who want to entertain will want to see the landscaping."
Article Courtesy of Realtor.com